Uncertain Girls in Uncertain Times
Our Story
poetry, essential advice, and practical know-how for women aiming to set the world on fire
The goal of the Uncertain Girls Project is to inspire and encourage young thinkers, problem solvers, peacemakers, and creators launching into adulthood to trust their inner authority and find the confidence to build a meaningful life in this uncertain and chaotic world.  The project believes in the inter-generational sharing of wisdom, and the unique power of poetry to spark connection, open our eyes, and invite us into a bigger world, one filled with possibilities we may never have imagined otherwise. 
Uncertain Girls in Uncertain Times began with a request from Evie, my daughter, in the months leading up to her college graduation. I had suggested gifting her a collection of recipes to launch her into adulthood, something my mother had done for me, and she countered, "How about a collection of poems to guide me through the uncertainties of life instead?"  
To begin the project, I first asked friends for the poems that resonated most deeply with their lives. Invariably, the poems came with conversation — snippets of advice, hard-won wisdom, and a genuine interest in having things go well for the next generation of women. 
A few months into the project,Then Joyce and I joined forces and the project expanded., We began asking women from around the country, in different jobs, of varying ages, with different life experiences, to lend their voice and their wisdom to Uncertain Girls. The perspectives and advice were wise and varied and we started to see a mosaic of the many different ways one can craft a meaningful life.   We were often touched to tears by the authenticity of our contributors' essays and poems and their honest hope for the next generation.  
The project resulted in an anthology titled Uncertain Girls in Uncertain Times: – Poetry, Essential Advice, & Practical Know-how for Women Aiming to Set the World on Fire.  In the months since its publication, it is continuing to evolve and take new shape. At its core, Uncertain Girls has always been a project about intentionality and reciprocity, and we're so thrilled to be able to provide a platform for folks to share their experiences and wisdom, and for young women to find encouragement and inspiration.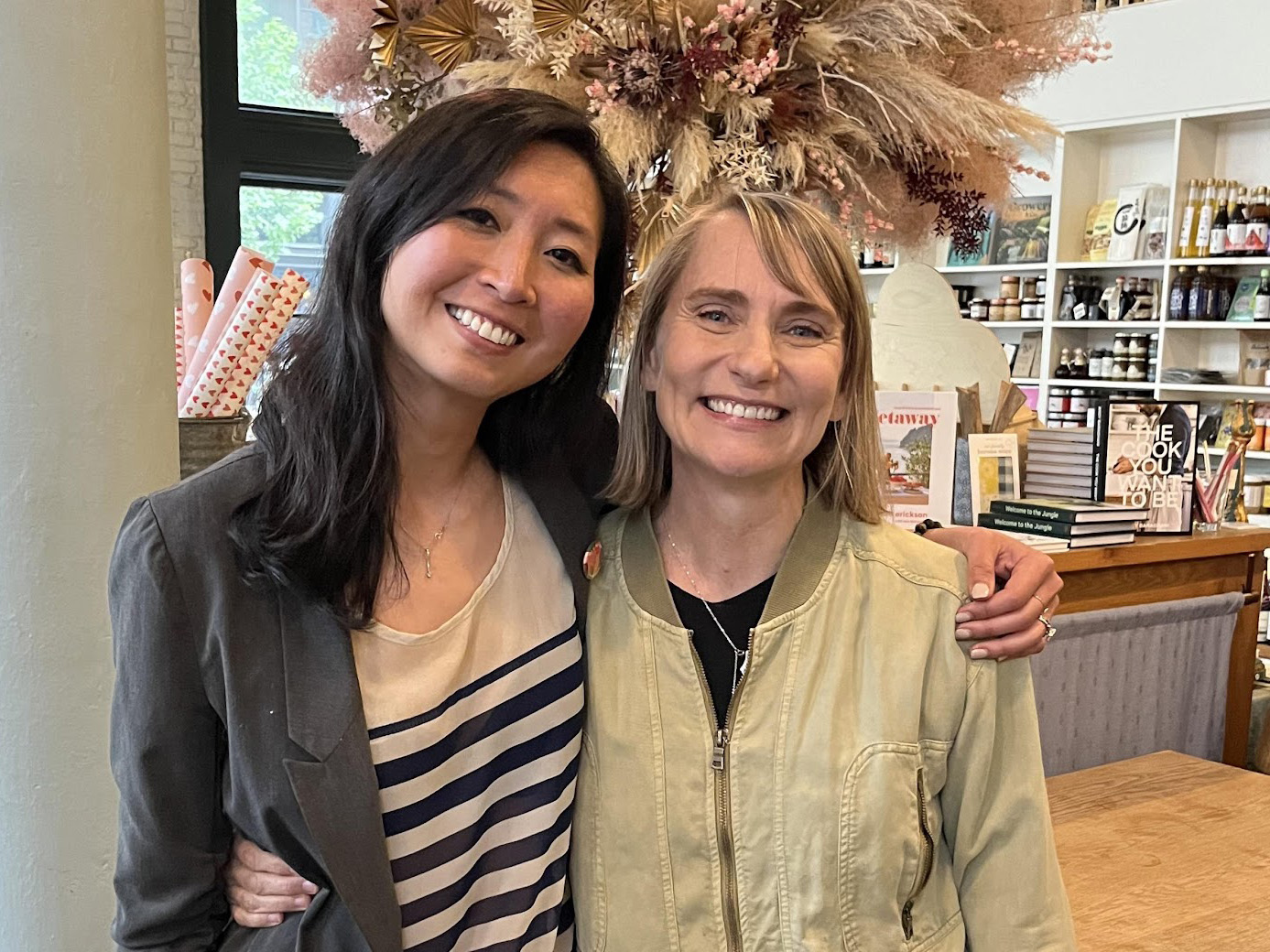 Joyce Chen
is a writer, editor, and community builder based in Seattle, WA, originally hailing from Los Angeles. She has covered entertainment and human interest stories for Rolling Stone, Refinery29, the New York Daily News, and People, among others, and her creative writing credits include Poets & Writers, Lit Hub, Narratively, and Slant'd, among others. She frequently contributes op-eds to Paste magazine, and writes book reviews for Orion and Hyphen magazines. She is a proud VONA alum and was a 2019-2020 Hugo House fellow. She is also the executive director of The Seventh Wave, an arts and literary nonprofit that champions art in the space of social issues.
Donna Bellew
is a community activist, organizational consultant, executive coach, mother, and lover of poetry. She has sat on and chaired numerous non-profit boards, and is currently a trustee of Town Hall Seattle and chair of Copper Canyon Press. She is passionate about poetry and connecting people through words and across experiences.