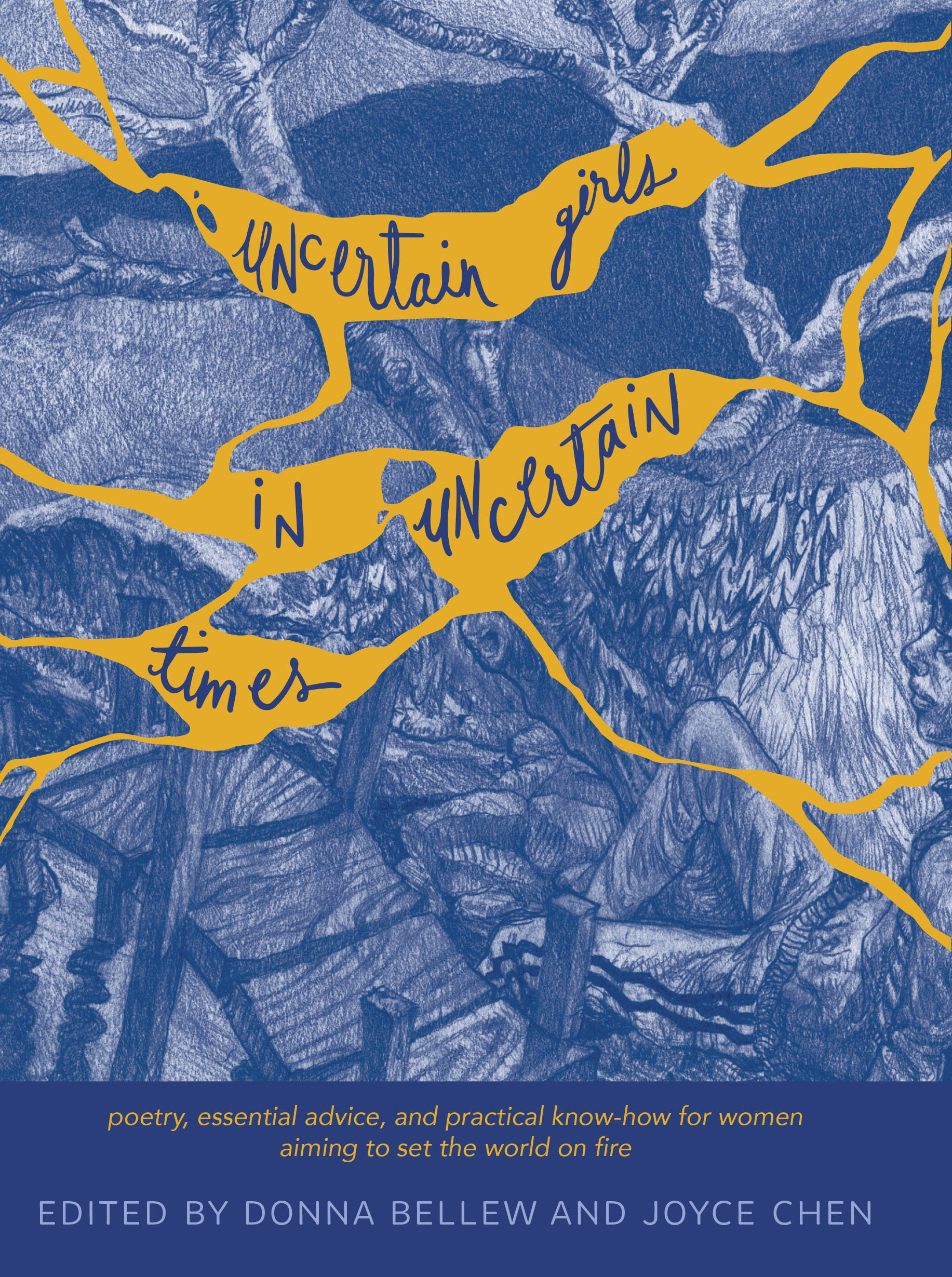 "These wise and vulnerable essays, and the gorgeous poems that accompany them, are a balm for the uncertain girls inside each of us. What a gift Donna and Joyce have created in Uncertain Girls in Uncertain Times, full of light and inspiration for the messy and complicated journey to finding our paths and purpose, especially for young people, but really for all of us."
Ruth Dickey – executive director of the National Book Foundation
"In a world filled with increased uncertainty, gathering with a beloved community becomes increasingly paramount for wellbeing. Uncertain Girls is a growing sisterhood of women and witches lifting each other up and holding space for life's unknowns."
Cleo Barnett – Director of Amplifier Art Lab
"For so many of us, the present is truly a time of uncertainty. But the words from Uncertain Girls are the most reassuring comfort. I'm finding these poems and their accompanying essays to be excellent bedtime reading. Each one from this diverse cast of contributors reminds me that tomorrow is a new day, and that art and creativity give us permission to dream. "
Hannah Bae Korean-American writer, journalist, and illustrator
Join us
to celebrate the publication of
Uncertain Girls in Uncertain Times
Open Books: A Poem Emporium
108 Cherry Street Seattle, WA 98104
Friday, September 23th &
Saturday, September 24th
12pm – 5pm PST
(Normal store hours)
Can't make it to the event,
but still want a copy of the book?
This event is a collaboration between Open Books and the Uncertain Girls Project, whose goal is to encourage the intergenerational sharing of wisdom, and to amplify the power of poetry. During the event, anyone who purchases a book of poetry at Open Books will also receive a gift copy of Uncertain Girls in Uncertain Times.
Throughout both days, the Parlor will be open and we'll have pens and wrapping paper on hand so you can add a personal note to the book to make your copy a special gift for an uncertain girl in your life.  Editors and contributors from the anthology will be available to sign books and share stories and poetry.
We hope to see you at the bookstore on Friday and Saturday, but if you can't make it and would still like to receive a copy of Uncertain Girls, you can get a copy with your next online purchase right here at Open Books. Just add a free copy of the Uncertain Girls anthology to your cart before you check out. There are a limited number of copies available, so act soon.
Editors Donna Bellew and
Joyce Chen